Competitive Events
Strider Racing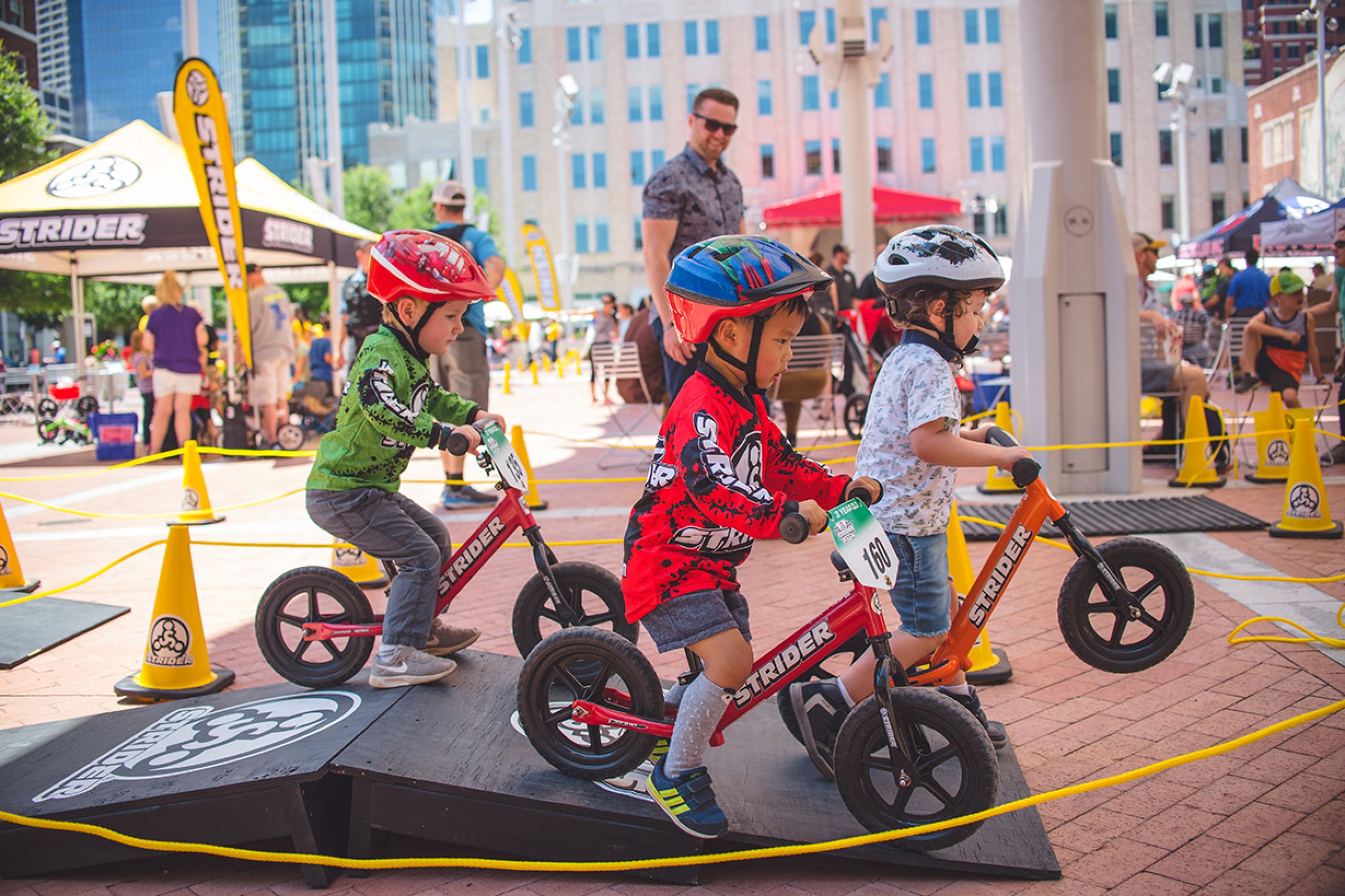 What are Strider Racing events? Glad you asked. Think of the cutest thing you can imagine. Now, subtract the puppy. You should imagine a legion of righteous Strider riders lined up at the starting gate ready for a friendly race in front of their friends and family. Not only do these races allow riders to showcase their sweet riding skills, but they also help build the confidence that lays the foundation of good sportsmanship. And that…well, that lasts a lifetime.
Strider Races are local races hosted by Strider enthusiasts at the grass stain grassroots level. These community-driven races give toddlers and young kids (ages 18 months to 6-years-old) the opportunity to explore the world on two wheels and participate in friendly, competitive riding. Know what else makes these events impressive? They allow Strider family members in the community to connect and share their passion for riding. Who knows, maybe the neighbor down the block is also a Strider rider!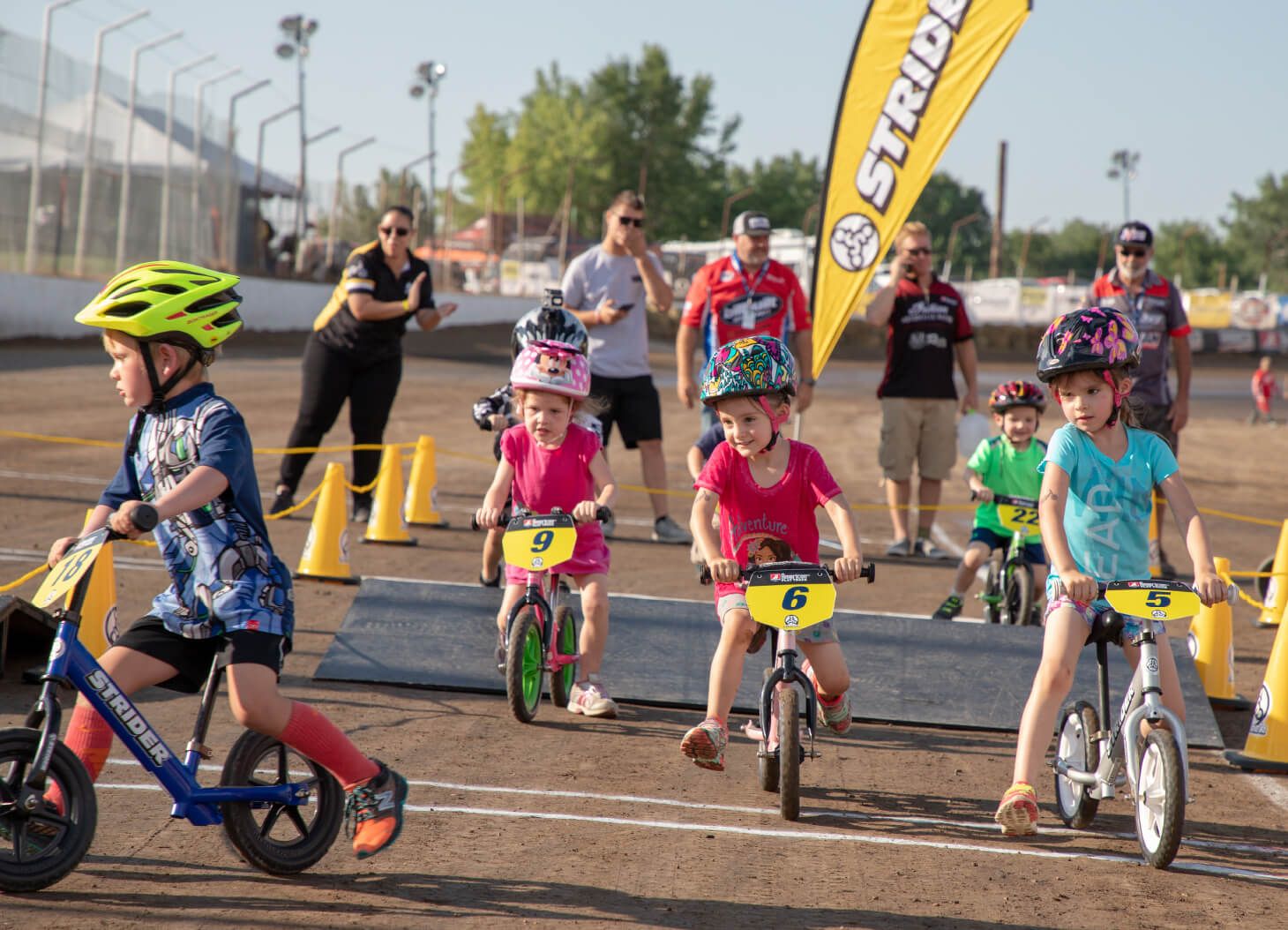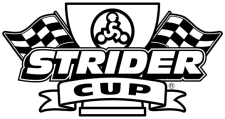 Ah, the Official Strider Cup® race series. It's only our most favoritest time of year. We love putting on Strider Cup races and making new friends. These races give those tiny speedsters a chance to put their Strider Balance Bike skills to the test at several stops across the U.S. and worldwide. You won't find anything like a good Strider Cup race anywhere else because Official Strider Cup races can only be put on by Strider franchisees. The Strider Cup race series caters directly to children 2—6 years old, who want to experience the thrill of racing. We encourage kiddos of all sizes and riding abilities to participate. Admission to the race is free for families and spectators; however, an entry fee for racers may apply.